Amber Dubois
Head of Eponette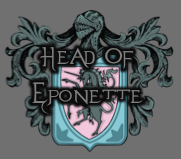 Posts

: 21


Join date

: 2012-04-02


Subject: Music Class Lesson One First Years Mon Apr 16, 2012 3:04 am

---

Amber walked into her classroom and sat down. She looked around and thought for a moment and picked up all the instruments and put them away. They were doing theory today. She didn't want to deal with all the noise. She walked to the black board and wrote.

You will be quiet unless I say you can speak.
You will not play the instruments until instructed to.
If you wish to ask a question raise your hand.
You are hear to learn not to socialize.
If you break the rules you will be asked to leave and not come back.

Underneath she wrote

Musical Theory
Basil Destry
French - Pureblood - Avis Second Year



Posts

: 27


Join date

: 2012-03-18


Location

: Nice, France


Subject: Re: Music Class Lesson One First Years Wed Apr 18, 2012 1:22 pm

---

Basil walked into his first ever Music class, a little smile playing on his lips and bag over his shoulder. Then he read what was on the board and his smile faltered a little. He didn't really mind, but he was thinking it wasn't going to be as fun as he thought in this class.

Basil grabbed a seat and dropped his bag beside him. Not wishing to break the rules by talking, Basil nodded politely at the blonde professor and sat quietly, waiting for the class to start.